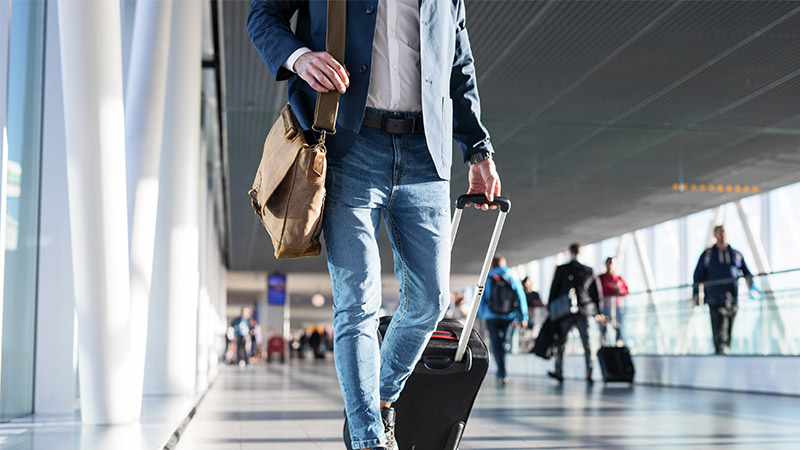 'You only live once' has become the life mantra for most people across the world, resulting in a surge in domestic and international travel. This holds equally good for India, going by the increasing number of Indians seeking to explore new places, not to forget the fact that an exotic destination is considered more "grammable" – i.e., worthy of being photographed and posted online on Instagram (or other photo sharing social media apps). The result is a surge in travel to places like Vietnam (estimated 1000% increase compared to pre-pandemic levels), or newer locations like South Korea (which is expecting to see a 300% growth in tourist numbers from India in the next 3 years).
A growing economy has also resulted in greater confidence in travel spending as Indians venture abroad to soak in the sites, cultures, and cuisine. This translates to increasing Credit card spending since Credit cards are seen as a readily available, and safer mode of payment than carrying cash abroad. The ease of digital & contactless payment transactions, the ability to set controls and limits, and its wide acceptance at hotels and leading merchants the world over have ensured the credit card is the way to pay for international travel.
Here's how you can make your journey even more rewarding by tapping into the benefits offered on your credit card:
Travel segment co-branded cards: Companies often tie up with airlines, hotels, or travel partners to offer value-added benefits on travel-related spending such as accelerated rewards, bonus air miles, travel booking with points, complimentary lounge access, and travel insurance.
Optimize for foreign currency transaction fees: Credit card issuers levy a forex transaction fee of 1.5% to 3.5% of the transaction value (apart from a currency conversion fee). Foreign exchange-related fees are part of the costs across mediums including cash, where the costs can be even higher, especially for exotic currencies which is the case with many of the newer international destinations that are becoming trendy. Choose a card keeping in mind what works for you on the fees, rewards, and offers that a card provides.
Rack up reward points: Using your credit card for public transport, airport parking, in-flight meals, and the like. You can avail of a variety of perks such as free lounge access, complimentary meals, delayed checkouts, concierge services, additional baggage allowance, and discounted car rental services. Some credit cards have tie-ups with hotel chains where reward points can partially cover stay costs.
Manage expenses smartly: By splitting spending across multiple cards, you can enhance your spending limit, enjoy more rewards and perks, and if the cards have different payment cycles, spread out the interest-free repayment period, too, provided you manage them prudently.
Last but not least, the surge in demand necessitates an extremely agile and deliberate approach to planning your travel, and the smart use of your credit card is one thing to certainly keep in mind as you plan your next vacation.
- Sridhar Keppurengan, Business Head, Cross Border Payments, Visa India & South Asia