Visa Unveils 'Meet Visa' initiative; Reintroduces the Iconic Brand to Indian audiences
08/24/2021
Multi-year brand transformation highlights the power of Visa's trusted network, enabling modern money movement and expanding economic access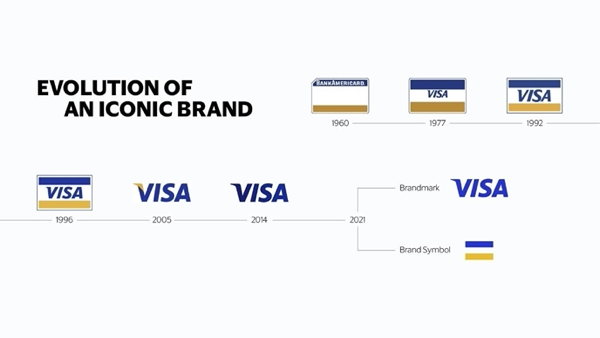 Visa (NYSE: V), the world leader in digital payments unveiled the initial phase of its brand transformation under the 'Meet Visa' initiative spotlighting the diverse capabilities of its network and commitment to enabling economic inclusion. Aligned closely with the company's business strategy and future outlook, this brand transformation is aimed at adapting the brand to emerging scenarios that add newer dimensions to the payment ecosystem.
The fresh look and the new prospect are designed to project Visa as an overarching payments network and a leader in the digital payments space rather than a brand only associated with card payments. Through this brand transformation initiative, Visa will strive to familiarize its large base of Indian users to the brand's dynamic and uplifting image. Stepping it up a notch, the blue and gold colours of Visa will be modernized to make it more digitally appealing for its consumers. Parallelly, Visa will also emboss a standard primary mark for all its touchpoints across its payment ecosystem instead of separate brand marks and POS marks.
Launching its brand transformation initiative in India, TR Ramachandran, Group Country Manager, India and South Asia, Visa, said, "Visa has been a highly recognized and trusted brand for years within India. Consumers and businesses have encountered it every time they open their wallets, paid a vendor, walked into a store, or transacted online. Through our efforts, we aim to recalibrate the perspective from which consumers commonly see the brand—to be a trusted engine of commerce.
As the world reopens and money increasingly moves in new ways, there's no better time to showcase the work we do in so many different ways. It brings ample opportunities to highlight the dynamic network of people, partnerships and products that Visa works with, thus reinforcing it as a trusted network that drives commerce forward."
Illustrating the scope of Visa's capabilities, initial elements of Visa's brand transformation include a series of short 'Meet Visa' films, developed by Wieden+Kennedy, to spotlight the breadth of the Visa network; and the launch of a modernized, dynamic visual brand identity that helps best express the core values of Visa - trust, security, acceptance and inclusion.
While Visa continues to power the physical and digital credit or debit card transaction, it also increasingly sits at the center of enabling money movement. In India, cashless transactions have witnessed an upsurge with the advent of technology and have been further fast-tracked with the pandemic-induced lockdown and severe social distancing norms. Speed, convenience, and safety of digital payments have all been integral in catalyzing the preference for cashless transactions and Visa aims to leverage this opportunity to position itself as a comprehensive payments network across the ecosystem.
A company built on access to economic inclusion, the Visa network connects 3.6 billion credentials, over 70 million merchant locations, tens of thousands of partners and powers more than $11 trillion in total volume annually. Over the last five years alone, Visa has invested $9 billion in technology to shape the future of commerce, delivering a differentiated set of products, services and benefits1. In India, Visa's network, in addition to processing millions of transactions per day, helps enable faster refunds for consumers purchasing online, facilitates QR payments between consumers and merchants and enables large corporate payments to be made more effortlessly domestically and across borders.
Over the course of 2021, Visa's new brand identity will become visible in India, reflecting the company's primary business strategy encompassing:
Consumer payments, focusing on expanding access and enabling the shift from cash to digital payments in a country where more than 85% of payments happen through cash2.
Payment flows including cross-border person-to-person payments and a range of value-added services that help businesses of all sizes navigate today's landscape; identify new growth opportunities; and maintain our mission of making Visa the most secure, resilient and reliable network.
Offerings and solutions through our partnerships with fintechs and established brands, relationships with the government and innovative technology built for the future.

For more information on "Meet Visa," visit www.visa.co.in.

1 Visa Financial Analysis 2020
2 Bernstein report: Ant model and its implications for India – Oct 2020
About Visa Inc.
Visa is the world's leader in digital payments. Our mission is to connect the world through the most innovative, reliable and secure payment network – enabling individuals, businesses and economies to thrive. Our advanced global processing network, VisaNet, provides secure and reliable payments around the world, and is capable of handling more than 65,000 transaction messages a second. The company's relentless focus on innovation is a catalyst for the rapid growth of connected commerce on any device. As the world moves from analogue to digital, Visa is applying our brand, products, people, network and scale to reshape the future of commerce. For more information visit usa.visa.com/about-visa.html, usa.visa.com/visa-everywhere/blog.html and @VisaNews.